Cosmos AI is your all-in-one AI content generator.
Create the content that matters the most; whether it's blog posts, social media captions, AI images, speech to text, coding assistant, or anything else.
Instead of using multiple AI tools to get the job done, you can gather all of your content needs into one platform.
Score: 9.6/10
Price:
Free: Up to 5.000 words
AI Lite: 14$/month
AI Plus: 29$/month
AI Premium: 59$/month
Promotion: Try Cosmos AI for free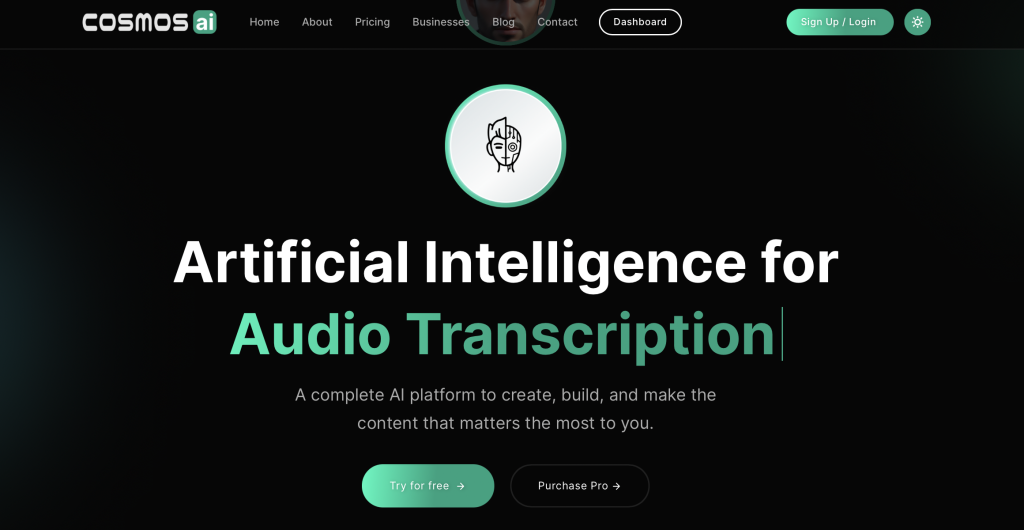 Cosmos AI is the go-to platform for all of your content purposes. Using AI technology, you can 10x your content output, and increase the quality of your content.
Create great images from text-prompts, and generate all kinds of text-content, like SEO-optimized articles, linkedin posts, social media captions, and more.
Cosmos continuously updates their AI technology unsuring the newest features and quality output.
AI content templates. With the help of the AI content production templates, you can produce original content for all purposes.
Chatbots that are humanoid. AI chatbots for business, leisure, health, travel, and other purposes that resemble humans.
Create AI Images. Using Stable Diffusion and DALL-E 2 Making the greatest photographs and images is way easier with the AI Designer.
Text to Speech. Transcribe the content of your meetings or audio and video recordings. AI voice chat is available.
Create AI code. Write programming code that is geared for AI to assist you with difficult coding tasks.
Your freedom of expression. You may export your AI content, photos, and chats in docx, jpeg, and png formats.
All-in-all Cosmos AI is a great AI content generator with a simple to use interface. It allows you to have one subscription for all your content purposes. Easy to use, affordable pricing and quality output.
Insidr.ai constantly searches the market for AI news and the best available AI tools. You can find and compare all AI tools by clicking here: